Welcome To Gradeplan
GRADEPLAN - Pattern Creation, Grading, Lay Planning and so much more...........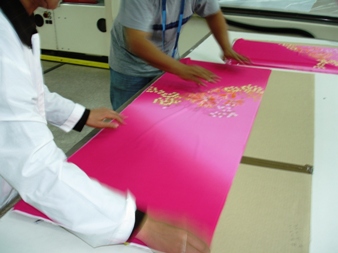 Gradeplan provides you with the key services that will move your business from first pattern through to presentation of cut work to the needle point. We will take your design sketch and transform it into a production ready, fully graded pattern. Alternatively we will create patterns from your sample garments. These patterns are created by highly skilled pattern cutters with many years experience in the clothing industry.
How can we help your business?
Provide production ready fully graded patterns.

Produce highly efficient lay plans

Reduce cost in your manufacturing base; we will work on location to ensure your manufacturing units, or those of your global partners are making best use of all raw materials.

Saving you valuable time; we will send production ready patterns or lay plans with all relevant paperwork straight to your manufacturing base anywhere in the world in a format to suit their needs.

Optimise material usage by engineering lay plans for check matching, stripes and screen prints

Identify cost effective methods in the early design and development stage to ensure accurate material forecasting

Additional help to manage your busy periods helping you to avoid expensive long term recruitment
Please take a tour through the website and see in more detail how Gradeplan can offer you the support your business requires. Call us today (01744 603417 07967107475) for a free no obligation quote
Gradeplan uses Gerber Accumark software which can also incorporate data from numerous other systems such as Lectra, Investronica and Assyst.